Welcome to BRG Bible® Ministries
-Uniting all believers into God the Father, Jesus Christ the Son, and the Holy Spirit-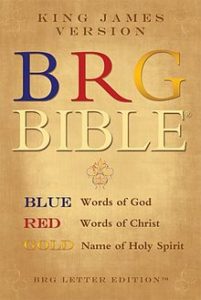 Miracles of Christmas: BRG Bible The Christmas Story
We invite you to celebrate this Christmas with our new book: Miracles of Christmas: BRG Bible The Christmas Story available in paperback and kindle versions at Amazon.com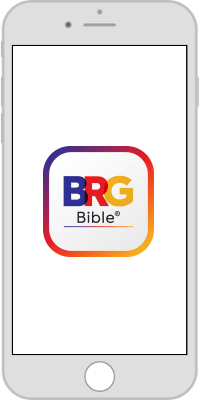 BRG Bible App
Coming Soon
Stay Tuned
The BRG Bible, using the King James Version, is an illustrative Bible which provides enhanced clarity and understanding of Scripture. KJV-BRG Bible and SRV-BRG are published by BRG Bible Ministries and Westbow Press: A DIVISION OF THOMAS NELSON & ZONDERVAN, under HarperCollins Publishers.
Sample Blue Red and Gold lettering (
B

R

G

)
Matt 3:15 And Jesus answering said unto him, Suffer it to be so now: for thus it becometh us to fulfill all righteousness. Then he suffered him.
Matt 3:16 And Jesus, when he was baptized, went up straightway out of the water: and, lo, the heavens were opened unto him, and he saw the Spirit of God descending like a dove and lighting upon him.
Matt 3:17 And lo a voice from heaven, saying, This is my beloved Son, in whom I am well pleased.
"Beyond all question, the mystery from which true godliness springs is great: He appeared in the flesh, was vindicated by the Spirit, was seen by angels, was preached among the nations, was believed on in the world, was taken up in glory" (1 Tim. 3:16, NIV). The...